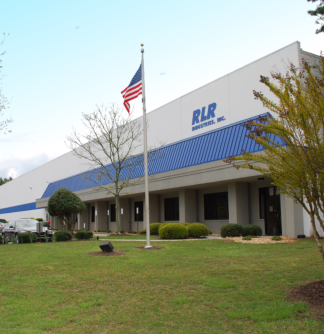 As a family owned corporation, RLRs gives the personal touch of a small business with the resources of a large company.
RLR produces high quality products, specializing in processing engineering grade plastics. Our 100,000 square foot manufacturing facility located in Atlanta, Georgia has a full range of capabilities that can fit your needs including:
Heavy Gauge Vacuum Forming
Heavy Gauge Pressure Forming
Manual Pressure Forming
Free Blow Forming
3-Axis CNC fabrication
3-Axis Laser fabrication
5-axis CNC fabrication
Injection Molding
Flat Sheet Extrusion
Sand Blasting, Silk Screening, Painted Finishes and more
Finished Goods Packaging Services
Why Choose RLR Industries?

We are researching and developing Innovative Component Solutions for the Lighting Fixture OEM on a continual basis.

From Quick Ship requests, Contract Manufacturing, and custom tailored Just-In-Time delivery programs, we aim to provide the level of service that you deserve.
Our product line and all custom projects are engineered with Design, Functional, and Performance Quality from inception through to development and production.
RLR is dedicated to our customers' success in the Lighting OEM market and our Custom Product Markets.
Our Founder, Daniel Lewis, graduated in 1949 from the City College of New York with a B.S. in Chemistry, with Post Graduate work at New York University in Management and Polymer Chemistry at the Brooklyn Polytechnic Institute. Afterwards, Daniel took several varied positions in the chemical industry and in space propulsion systems.
As a career change, Daniel got involved with plant management of several custom vacuum forming companies in the New York metropolitan area. At one point he was a Vice President of Tiger Plastics, a custom former, and at the same time he was a sales engineer with KSH plastics, working with lighting specifiers in New York, and later on in other cities on the east coast of the United States.
In 1956, Sol Robinson, Daniel Lewis, and Irvin Rubin incorporated Robinson, Lewis and Rubin, "RLR", in New York City. The first physical incarnation consisted of two separate plants in lower Manhattan's Chinatown district and we would have to transport sheets back and forth on the sidewalk from our stock to our forming and fabrication areas.
In 1962, as our business grew, the company moved to an 18,000 square foot plant in Brooklyn, New York. RLR installed its first rotary thermoformer along with several single station machines and various fabrication equipment. Unfortunately, in 1975 a fire destroyed the whole building, and we had to rebuild the business from the ground up.
Robinson and Rubin were bought out of the company after the fire, and the firm became wholly owned by Daniel Lewis and his family.
In 1976, RLR moved to a 25,000 square foot facility in Farmingdale, New York. We acquired new equipment after our fire losses and regained our customer base. RLR also purchased its first 3 axis CNC plastic fabricating machine when we opened up the Farmingdale facility. In 1983, we leased an adjacent building of 20,000 square feet and installed our first sheet extruder and two injection molding machines. Soon after we introduced our Molded Drum, Puff, Square Cloud and Classic Vandal line of injection molded products to the lighting OEM marketplace.
In the early 1990's management decided to investigate construction of a larger facility where we could integrate all of our processes under one roof. At this time we also reviewed our general business costs and the Lewis family decided to move the business to Mableton, Georgia (metro Atlanta area). In 1996 our 100,000 square foot plant opened for business and we haven't stopped since, thanks to you, our customers! The decade of the 1990's saw the introduction of our Shallow Square and Shallow Saucer series of products, our End Cap Bath Bar product innovation, and many other product additions to the RLR line.
In 2003 we purchased our second sheet extruder and additional thermoforming and laser cutting equipment to support our customer's requirements.
RLR introduces the Apex Architectural series of outdoor components at Lightfair, with production of this iconic design continuing to the present day.
RLR acquires Hopkinsville Wood Products, and creates RLR-HOP Custom Specialties Division.  Custom fabrication and assembly capabilities are expanded in our Mableton, Georgia Facility.
RLR-HOP supplement catalog #1 is released, expanding our decorative product range.
Architectural Die Cast Wallpacks are introduced, expanding our specification grade die cast component kit offerings.
Dani-Led and FR sheet product lines are introduced, and continue to be enhanced to perform in conjunction with constantly changing LED light sources.
RLR installs additional 5 axis CNC fabrication equipment, expanding our core fabrication capabilities for our customers.
RLR-HOP and RLR Industries, Inc. product lines are combined and our new consolidated website, www.rlrlighting.com, is launched.
The Lewis Family thanks you for reading the RLR story, and always, thanks for the business and the opportunity to work with you!